How Our Drive-Thru Works...
Pull in and drive around the building until you reach our "Order Here" area
Place your order with someone from our helpful staff and we'll bring your beer to you.
Have questions or don't which beer to choose? Feel free to give us a call, and Susquehanna's friendly staff will answer all your questions.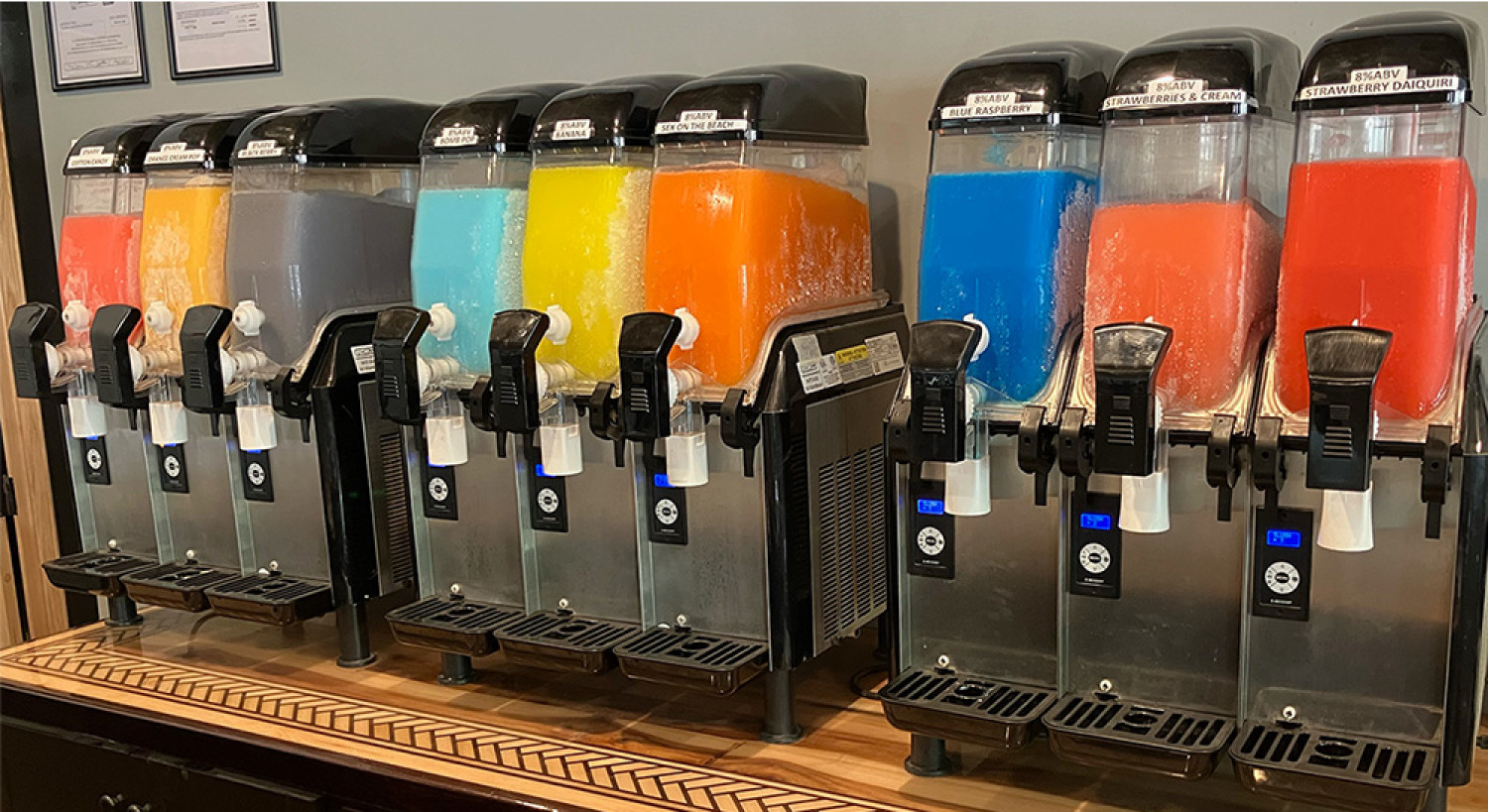 Cool off this summer with our 9 alcohol slushy flavors
Slushies are 8% abv
We Have the Largest Beer Inventory and Craft Selection in the area.
Susquehanna Beverages has the beer that you want
Selection and service has been our #1 priority for over 43 years and we are committed now more than ever to provide you with the best and most convenient beer buying experience.

We continue to evolve and respond to the needs of our customers. Now that we are fully remodeled, we are able to offer the areas only drive-thru as well as accommodate our walk in customers too. If the drive thru isn't your thing, or you want to check out the inside of the store, just park in the south lot and walk in to check out our selection and the results of our extensive remodeling project.
CHECK OUT OUR
"MERCH AND SWAG"...

Call Us
Phone: 570-879-4677

Hours
Mon: 9:00AM - 9:00PM
Tue: 9:00AM - 9:00PM
Wed: 9:00AM - 9:00PM
Thu: 9:00AM - 9:00PM
Fri: 9:00AM - 9:00PM
Sat: 9:00AM - 9:00PM
Sun: 10:00AM - 7:00PM

WE HAVE ALCOHOL SLUSHY'S